Dexter is considered one of the best shows in recent times but the reputation of the show was ruined by its last season. To redeem its prestige and name they introduced the 10 episodes limited series called 'Dexter: New Blood'. And fans were eager to see how they would end the show. Some fans were also arguing that it would be impossible to complete the show and make all the fans happy. But If someone says that it is impossible to create a great show with a great ending that makes fans happy then either they are lying or they have not heard of Breaking Bad or six feet under.
How Fans Reacted To 'Dexter: New Blood' Finale?
Unfortunately, people are not happy with the finale.  The fate of Dexter Morgan (Michael C. Hall) was determined in the final episode of Showtime's Dexter: New Blood, and it's truly the end of an era.  Unlike season 8, there's no turning back this time whether fans like the finale or not.
There is speculation that Dexter New Blood will continue with Harrison but fans were not impressed by Harrison and his performance.
Hey #Dexter fans – I'm gonna have an EXCITING #DexterNewBlood announcement to share early Monday morning. I can't wait to share with all of ya! pic.twitter.com/MOjsOeM5ZU

— Scott Reynolds (@jscottamy) January 7, 2022
Since there was no major twist and turn this season that would make fans happy, the prediction below might come true.
Fans are also comparing the finale and most of them agree that this finale is the worst
The writers said we weren't going to guess the ending…. bitch, 99% of the community predicted that ending ? #DexterNewBlood pic.twitter.com/5LdFfAbqwE

— Val (@ItsValentin579) January 9, 2022
This season of dexter was worse than the original final season.

— Cassandra MacDonald (@CassandraRules) January 9, 2022
Every Dexter fan right now #DexterNewBlood pic.twitter.com/VcL8PMCxvf

— Alex (@HelloAlex10) January 9, 2022
This is how much they hated this finale
I'm convinced they only brought #DexterNewBlood back to hurt us all over again ? pic.twitter.com/izF4Z34jSH

— Jackie Abbondolo (@JackievsTony) January 9, 2022
Fuck everyone in this photo not named Dexter#DexterNewBlood pic.twitter.com/iJRZrsEP1Y

— Jesse James Jobin (@ShaoliNSANE) January 9, 2022
And just like that, I couldn't care less what mondays #DexterNewBlood news is. Thanks Showtime. The season when from a 10 to a 0 in the last 20 minutes. #Dexter pic.twitter.com/4R4qoglTel

— Tristen White (@Tristen31623572) January 9, 2022
If you have not noticed
yet, they are really angry
They really went and screwed up two Dexter finales. Can't believe this is what we get after 8 years. #DexterNewBlood pic.twitter.com/jhhhYIx6kH

— Cameron Belgrade (@CameronBelgrade) January 9, 2022
People are sharing their disappointment through meme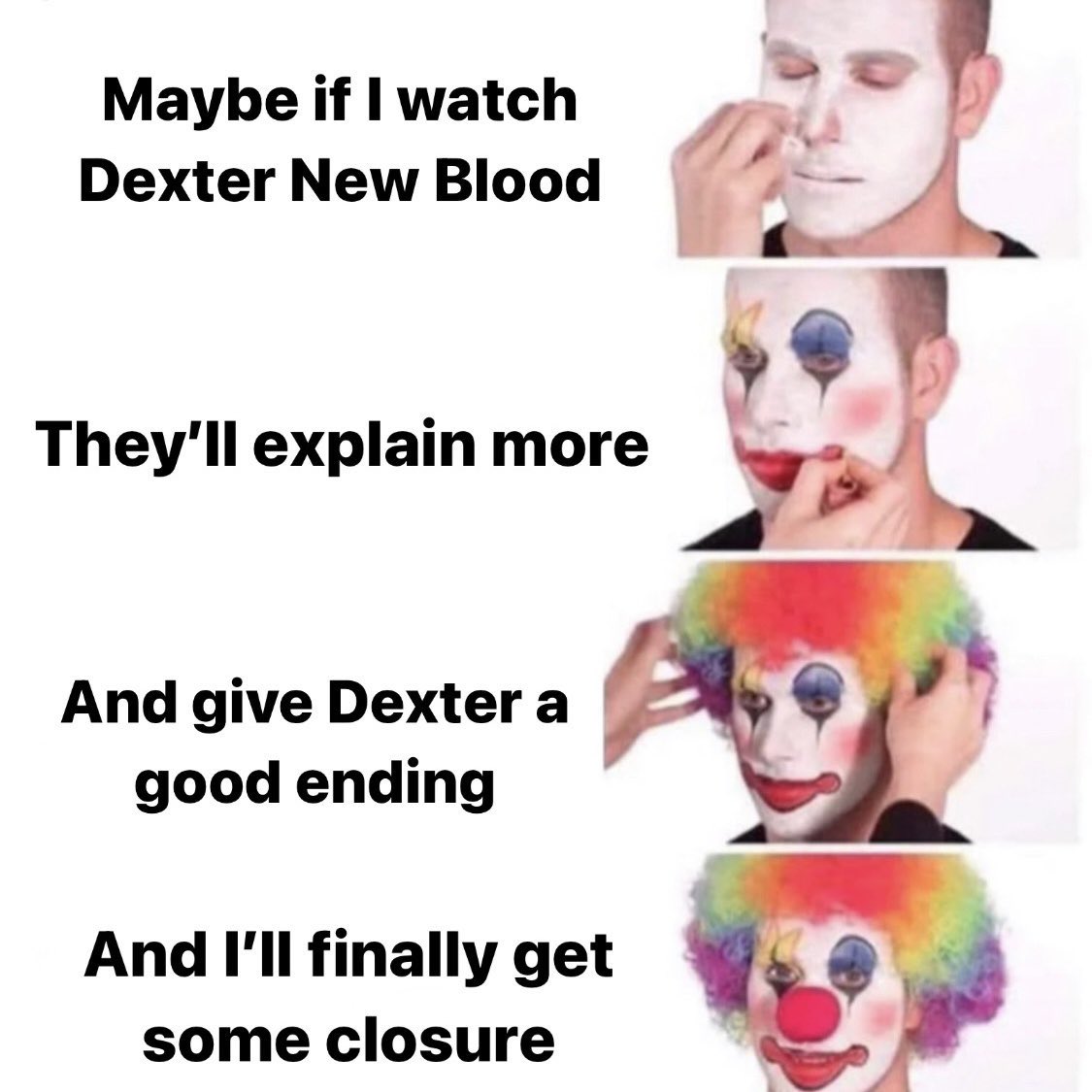 Some were distracted by hair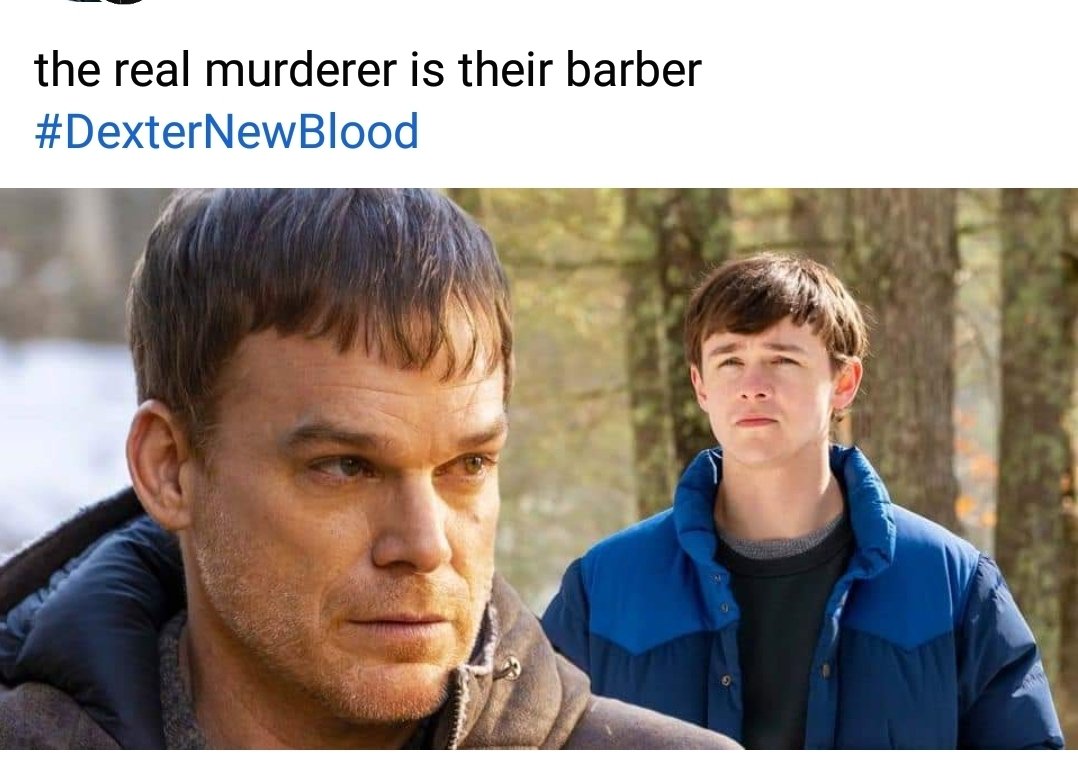 Do you agree with these points
here are my big problems with the finale i needed to let it out because like it was just so ridiculous #DexterNewBlood pic.twitter.com/z55Ic4QNkl

— jayde ? (@livstraitcr) January 9, 2022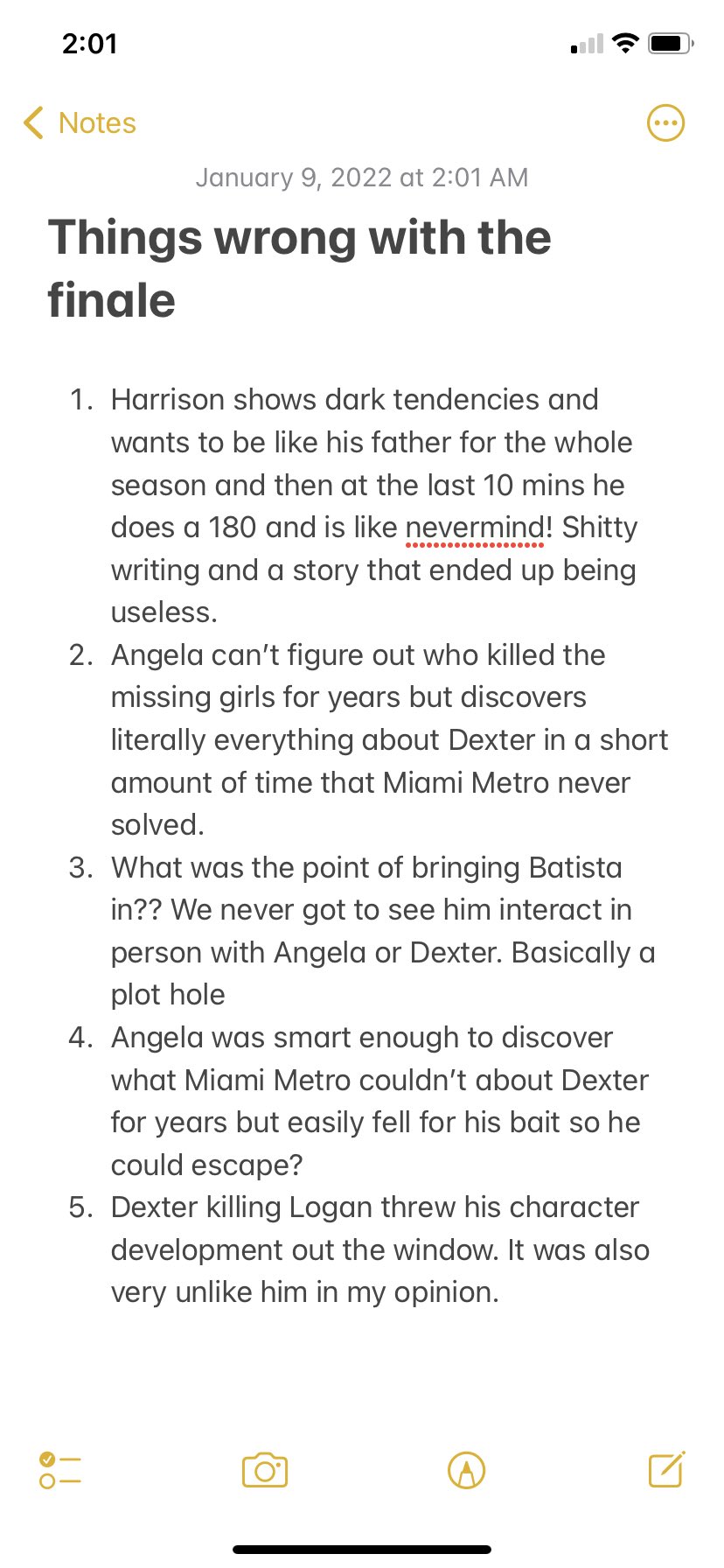 Is this the only ending fans would be happy of?
The only ending I expect for dexter#dexter #DexterNewBlood pic.twitter.com/AwZAX8FPVm

— Josh (@o0_Joshy_0o) January 7, 2022
What do you think of the ending? Let us know in the comment below
If you are a fan of the show. You might like
Dexter Quiz | Test Your Dexter Knowledge with these Dexter Quiz Questions