Lucifer Fans , This is the great news for you all. Our own Detective Douche (kevin Alejandro) is now directing one of the episode of season 5 .
Lucifer season 5 is now in filming stage . Name of each episode of season 5 is being revealed in social media.  The name of latest episode is also reveled by Lucifer Writers Room in Twitter
WHAT!?! ? @kevinmalejandro is directing this episode! ???? And that's the title? That's the title! Why do you tease us like that @chris_rafferty ? Why??? pic.twitter.com/8yJ6BX5Zzn

— Lucifer Writers Room (@LUCIFERwriters) November 20, 2019
The name of episode 8 has just been reveled and it was revealed to be 'spoiler alert'.
This episode is written by Chris Rafferty and will be directed by non other than Kevin Alejandro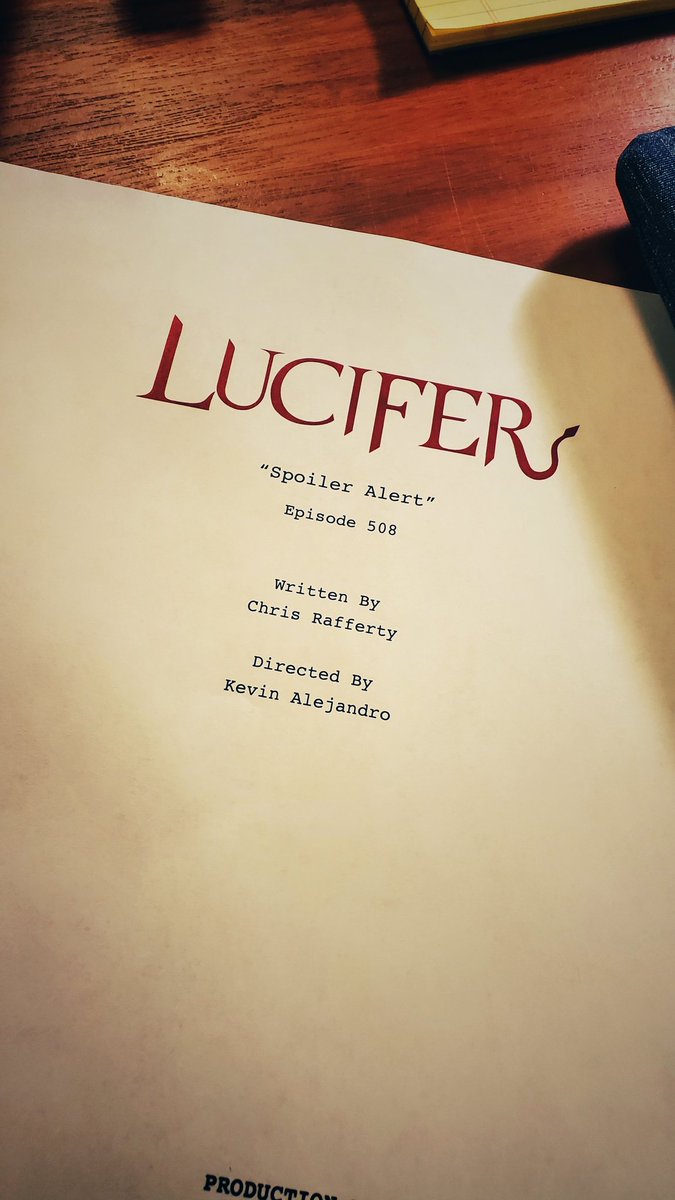 This is not the first time Kevin has directed the episode of Lucifer. He has also directed the episode called "Once Upon a Time", which was intended to be aired in the season 4 but Fox canceled the Lucifer so it was aired as bonus episode in season 3
What We Know about season 5 till now?
Netflix renewed the Lucifer for the fifth and final season of 16 episodes. The season will be divided into  parts of 8 episodes each. Netflix has not given the release date of Lucifer but it is most likely that one part of season 5 will be release in mid 2020 where as last part will be in 2021.
Test if you are Fan of the show.
Take this Quiz to test your knowledge of Lucifer