If you want to know about Real Life Partners of Sex Education then we have compiled the list for you. Sex Education is one of the popular and trending Netflix Series. Not only Fans of the show are eager to find about the story but also about their real life. So, we have made a list of " Real Life Partners of Sex Education ". Sex Education is a Netflix show about a socially awkward high school student Otis and how he with the help of Maeve started sex therapy clinic for their fellow students.
The series is not just entertaining but also equally informative. With out further due let's start the Real Life Partners of Sex Education Cast.
Real Life Partners of Sex Education Cast
Emma Mackey
Emma Mackey is one of the lead actor of Sex Education who plays the role of Maeve Wiley, a social outcast and bad-girl who one day partners with Otis to run a sex therapy clinic in their college to help their fellow student. Even though fans of the show ship Maeve and Otis, who does Emma is in relation in real life. The answer is Dan Whitlam 
Dan Whitlam is a multi talented actor just like Emma. He is good in singing as well as piano playing among other many talents. He has been part of many successful plays and dramas. He is also a talented poet which you can see in his Instagram profile where he is mostly active.
Aimee Lou Wood
Aimee Gibbs is also one of the main character of the show who develops a unlikely friendship with Maeve. Even though she is from wealthy family and part of one of the school's popular girls group she becomes best friend with Maeve. Even though she struggles finding good relationship in the show she is actually in a good relation with one of the another main character of the show Connor Swindells who plays the role of Adam Groff, the headmaster's son.  They confirmed their relationship on Instagram to celebrate Connor's birthday.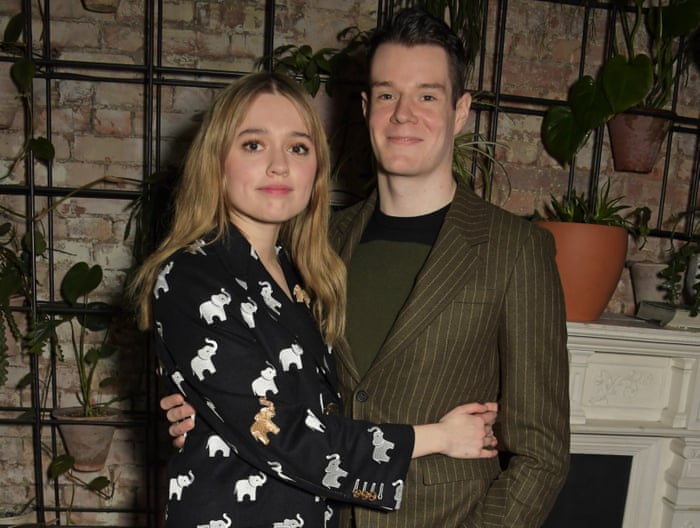 Asa Butterfield
Asa Butterfield who played the main role of Otis Milburn is reportedly single. He was previously in a relationship with his costar of Miss Peregrine's Home for Peculiar Children Ella Purnell. After their breakup her name was linked with Brad Pitt but both denied the claim. And Asa's name was also linked with Hailee Steinfeld and Nina Dobrev but it was not confirmed. As of now, he is believed to be single.
Patricia Allison
Patricia Allison who plays the role of Ola Nyman, Jakob's daughter and Otis's love interest in second season is also in a relationship aspiring actor and a artist Phillip Walsch. He has also launched his own clothing brand Nihilist with Daniel Leadbitt.
These are the Real Life Partners of Sex Education Cast that we know of. If we get update on any other cast then we will update it. If you know any information that we don't know then please let us know by commenting below.
If you like Real Life Partners of Sex Education Cast, you might also like