Creator and Show runner of the Show Anne with an E posted a Heart Warming message to the fans of the show informing show has been cancelled after 3 seasons.
Creator of the show was unaware of this decision of Netflix so We won't be getting Closure in season 3 which is one more reason to fight to save this show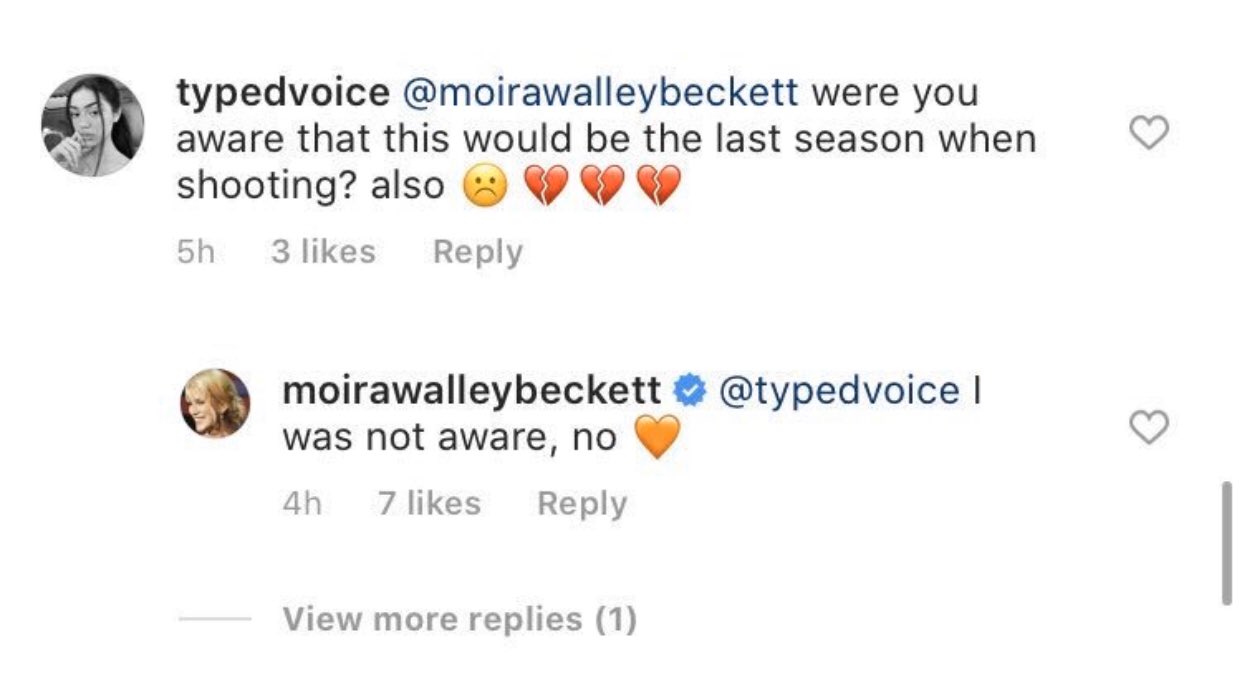 How are You help to Save  'Anne with an E' ?
The Good thing with Netflix is it listens to people and respect the wishes of people . Netflix has done it before with another series like Lucifer.
#SaveLucifer and #renewLucifer was trending for days after Lucifer was cancelled and then finally Netflix picked up the series.
So, If you want Netflix to pick up the Anne With an E for season 4 then Keep tweeting #SaveAnneWithAnE and #renewannewithane
Several people are already active doing this in twitter so join them and make sure Twitter pick up the show for next season.
Amybeth McNulty who plays role of Anne is also appreciating fans for their effort to save the show. Join her in Twitter to Save Our Beloved show.
My entire timeline is filled with the #renewannewithane hashtag and just seeing you all express what this show has meant to you has made my entire year.
Thank you for all your support these last few years.

— Amybeth (@AmybethMcnulty) November 26, 2019
I don't have the words. I really don't. pic.twitter.com/8ayxph6gBs

— Amybeth (@AmybethMcnulty) November 26, 2019
Here are some of the fans who are active to save the show
https://twitter.com/kindredluvs/status/1199276410373840896
https://twitter.com/anneskavinsky/status/1199292765902913537
It is really unfair for the show to be cancel since she has just entered her adolescence. We need to stay with her for her journey
#SaveAnneWithAnE #renewannewithane
You really expect me to give up when you just gave us them looking at each other like THAT pic.twitter.com/5J05PVqlDl

— My Anne With An E (@lexdog12) November 26, 2019
It is already trending in different part of the world.
Let's go boiiiiiiii #SaveAnneWithAnE #renewannewithane pic.twitter.com/rloFg1PH0d

— Angieiscomingforya (@district__10) November 26, 2019
WE ARE THIRD IN ITALY GUYS, KEEP USING THE HASHTAGS #renewannewithane #SaveAnneWithAnE TO BECOME FIRST C'MON!!!#renewannewithane #SaveAnneWithAnE #renewannewithane #SaveAnneWithAnE #renewannewithane #SaveAnneWithAnE pic.twitter.com/2hWn7NIqG7

— Vals (@F1leven) November 26, 2019
IN POLAND #SaveAnneWithAnE IS FUCKING TRENDING AT FIRST GUYS SKXJKDNDOXNDODN
WE CAN DO IT!!!#SaveAnneWithAnE #renewannewithane #SaveAnneWithAnE #renewannewithane #SaveAnneWithAnE #renewannewithane pic.twitter.com/xbYGPVkUPS

— Vals (@F1leven) November 26, 2019
If you don't have twitter or have left twitter. Then Join like this fan
redownloaded twitter just to say #renewannewithane #saveannewithane #renewawae #saveawae #annewithane pic.twitter.com/cF2fZWlAqu

— tamar ⋆.*✰༄ ACAB (@matteobabie) November 26, 2019
If We keep tweeting to save this show, we will definitely succeed . So keep Tweeting
https://twitter.com/kindredluvs/status/1199279561462210561