Nina Dobrev was hospitalized  over the the weekend due to the severe allergic reaction. She was accompanied by Julianne Hough at the emergency room . According to Nina, this type of allergic reaction has happened to her many times and sometime she goes to anaphylactic shock as result. She also thanked her BFF Julianne Hough for her constant support
Julianne Hough also took social media to inform fans about the incident sharing videos in her instagram account.
"Well, this is my night at the emergency room, on a Sunday night with…guess who!" Hough said in her first Instagram Story video.
After asking her followers, who is she visiting in emergency room she followed by another Instagram Post posting a selfie with Nina Dobrev where Nina can be seen in oxygen mask.  In the post she wrote
"Haha most of you guessed immediately! Ohhhhhhh @nina Momma J's got you  crystals and all "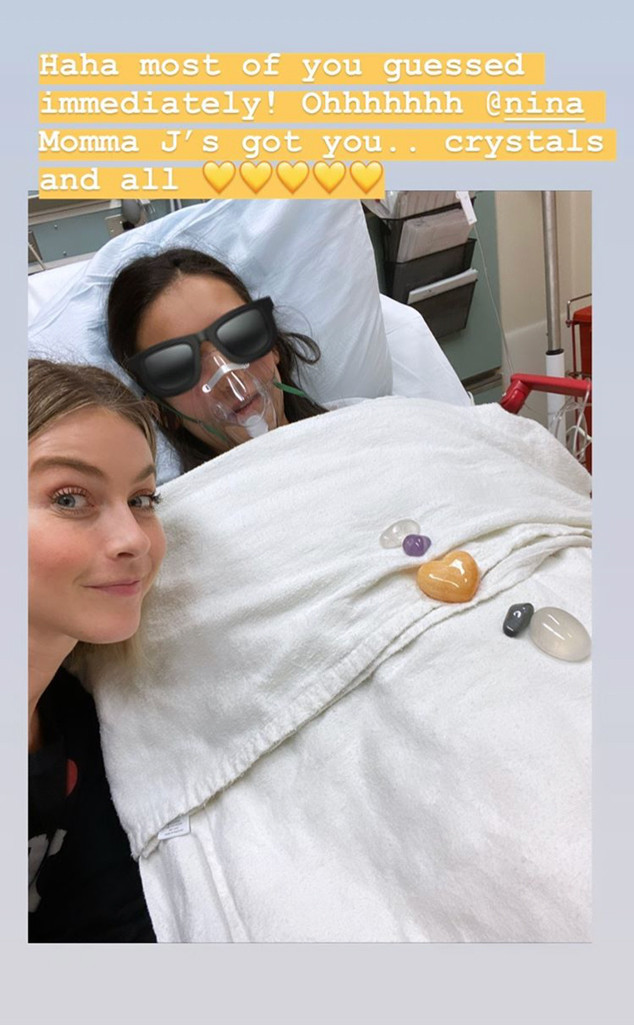 Last year they had opened up about their friendship explaining how precious their relationship is.
She is now at good condition according to several reports.
What is Nina & Julianne are known for?
Nina Dobrev is canadian actress who is popular for portraying Elena Gilbert and Katherine Pierce on The CW's supernatural drama series The Vampire Diaries.
Julianne Hough is a professional dancer who is also two-time professional champion of ABC's Dancing with the Stars.