If you are looking for best Korean romantic drama of 2021 then you have come to the right place. We have collected 10 Best Korean Romantic Drama of 2021. All these romantic drama has released on 2021 with the good ratings and good public response so obviously Love Alarm 2 will not be in this list. Without waiting more, here are the list of best Korean drama of 2021
10 Best Korean Romantic Drama of 2021
Doom at Your Service
We can not miss Doom at your service, if we are talking about best korean romantic drama  of 2021.  Doom at Your Service is one of the most talked about series of 2021 and luckily it didn't disappoint the fans of the show. Unlike other series there is not a second lead in this series for creating love triangle which was a refreshing take in this genre.
The series follows a woman who was suddenly diagnosed with cancer and was given 100 days to live. While she faces for her unfortunate future she prays for the destruction of the world then the dooms comes to her and changes her life. This shows shows how they gradually falls in love with each other. So, if you want to watch good fantacy romance then you need to watch this show as soon as possible.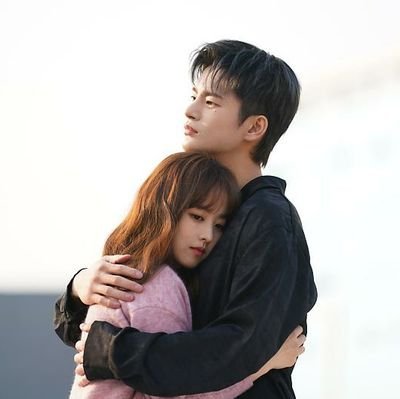 She Would Never Know
She would never know is another amazing best korean romantic drama  of 2021that was premiered on JTBC on January 18, 2021. The series is based on the web novel Senior, Don't Put on That Lipstick by Elise which was released on 2017.  This series revolves around the people around the marketing team of cosmetic brand. This is a realistic story where every character has a justifiable arc.  If you are looking for a light romantic story with a happy ending then try this drama. 
Monthly Magazine Home
Monthly Magazine Home is a romantic story between a man who 'buys' a house and a woman who 'lives' in the house. The series follows the life of the people who works as editors on House Magazine. It shows how 2 different kind of people meet with each other share each other's pain and gradually falls in love. The series tells the realistic story with the flavor of comedy. So if you want to watch a genuine story to pass time then you can choose this series. 
Mad for Each Other
Mad for each other is one of the most innovative and fresh drama in the list. It tells the story of two people with their own painful past and problems and how they overcome their problem with the help of each other.  It also shows how they fell in love with each other in the process. It is also one of the shortest series on the list with only 13  episodes of half hour each. So, you can watch it easily in a day. It is streaming now on Netflix. 
Youth of May
Youth of May is a periodic romantic drama that follows a idealistic medical student who falls in love with a nurse in a first sight despite the interfere from his father.  This series tells the story how their fate will interlinked with the 1980 Gwangju Uprising. If you are comfortable in watching romantic melodrama then this is the series for you. Don't forget to keep tissue paper near you while watching it
At a Distance, Spring is Green
At a Distance, Spring is Green is one of the most under-rated drama of 2021. It is a coming of age story about young people who has to attend the universities dealing with their individual problem at the same time.  Even though the premise of the series seems generic the story and the execution is completely different.   If you have not started this drama yet then we highly recommend it.  
Nevertheless
Nevertheless is a Korean romantic Netflix drama which follows the romance between a man who is nice to everyone but not serious about the relationship with a woman who vows never to fall in love again due to her failure of previous relationship.
The series follows their journey and how they slowly developed the feeling with each other. If you want to watch amazing romantic story between 2 people who don't believe in love, you need to watch this series
My Roommate is a Gumiho
My Roommate is a Gumiho is another best korean romantic drama  of 2021 that you can watch. The series follows the romantic journey between 999 year old gumiho and a female college student.  This series is not just romantic but equally funny so that you won't be bored in single episode. Not just the main story is interesting but also the side characters are also equally interesting. If you are looking for a fun and light hearted romantic story that will light your mood watch this series as soon as possible.
Hello, Me!
Hello, Me! is a different genre of drama. It is a fantasy romantic drama that revolves around a woman who one day meet her younger 17 year old when she is in her worst form.  After meeting her younger self, she heals her wounds and learn to fall in love again. This is a feel good drama which should be watch if you want to be inspired. 
Vincenzo
Vincenzo is another one of the most popular drama of 2021. This series follows the protagonist who just returns from Italy. He works both as a lawyer and Mafia. He then met with another lawyer Hong Cha-Young  and falls in lover with her. They both team up together to fight against mafia that is responsible for the death of her father. With amazing cinematography and amazing chemistry this is one of the most engaging series of 2021. If you have not watched it yet, you can binged it on Netflix. 
These are the 10 Best Romantic Korean Drama of 2021. If we have missed some good romantic series then you can comment below. 
If you like Best Romantic Korean Drama of 2021, You might also like
Find Your Soul Mate from BTS